Classes on the Gold Coast
PLEASE NOTE: While we are dealing with all the crazy things happening in our world at this moment, (the virus and the #tahneesarmy story) we are doing our normal dance classes as well as some new and exciting ones, VIRTUALLY through ZOOM.
Please email us (below) if you would like more info and would like to join into any of these classes. All are welcome.
For more about the #tahneesarmy story check out Treehouse Talks "Crazy Times"
We offer lots of different fun and creative dance classes at venues all over the Gold Coast, and now in South Brisbane. Here's a list of classes and make sure to check out our Timetable below for a class near you.
2- 18 yrs DANCE, Classical Ballet technique and also RAD syllabus
Musical Theatre and Acro Dance, Acrobatics, Advanced Acrobatics
Singing, Super Heroes
Boys only HIP HOP, HIP HOP for all
Creative Camp for School holiday fun
Competition and Performance Team
Email info@tahneeandthetreehouse.com.au for more information.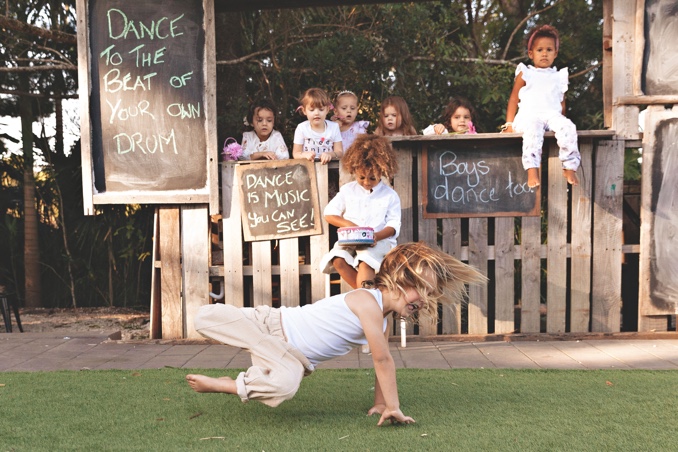 More information
Which is the right class for my little dancer
For absolute beginners we suggest you start with an Age Dance class, then as confidence grows, you can move to our Musical Theatre or Acro Dance class which are combinations of Dance and Singing or Acrobatics.
Speak to our friendly staff for more info.
What should my little dancer wear and what should they bring.
Whatever makes them happy. They can be princesses or butterflies. Or they can be little dancing girls with tutus and ballet shoes. As long as they are comfortable and feel their happiest in what they are wearing.
Some of the big variety stores have inexpensive dance shoes and clothing, so check them out as well.
It helps if they can pick their outfit. Once a term at the last class we have dress up.
Just bring a water bottle, for in between drinks.
Can I Pay As I Go (PAYG)?
Our fees are strictly by the term. Due to the popularity of classes, this will ensure you have a place in the class for the entire term.
You can pay with Ezidebit or through our Parent portal.
How many weeks is a term
We have 4 terms a year of 10 weeks duration each.
What is the cost?
Under 3 Dance classes are $140 per term. 45 minutes duration
Age DANCE classes are $160 per term. 45 minutes duration
Musical Theatre or Acro Dance Classes are $210 per term. 90 minutes duration
( For these Combination Classes. Choose between Dance and Singing or Dance and Acrobatics)
All other classes are $160 per term.
We offer Sibling Discounts and Discounts for more than one class.
Whereabouts are the classes on the Gold Coast?
We have classes at Upper Coomera, Ormeau, Helensvale, Elanora, Mudgeeraba, Burleigh, Coolangatta, and Tugun. Please email us for more info and remember first class is always a Free Trial.