A place where if you imagine it and believe it, you can be it.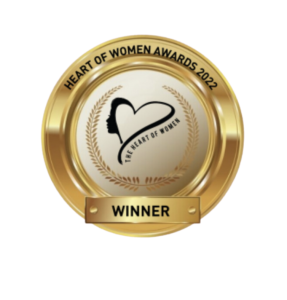 Miss Tahnee is Australia's best kept secret. Children are introduced to a magical, wonderful world of dance where they firstly develop a passion for dancing, then they are taught the fundamentals as they go along, without realising it!
If you have a little star who seems to dance everywhere and move with joy whenever a good song comes on, then you need to bring them to The Treehouse!
And from the Treehouse, they can move into Cloudland. For 8 years and up, Cloudland is the place to create, move and perform in a safe and positive environment.
Read full story
Treehouse Talks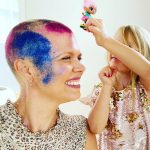 Tahnee (@igot_this_mumma) is part of a family that deserves more goodness than the world could ever give. Through her calling as the world's most joyful dance teacher at Tahnee and The Treehouse, she has gifted my little girl and thousands and thousands of others, a passion for dance and a sense of self worth that is unmeasurable. And now, still with a smile on her face, glitter on her bald head and genuine joy in her heart, she is tackling a cancer diagnosis with pride and fierce determination. Knowing her personally, watching the way her Mumma and sister are knit together with golden thread, and the way that this extends not only to her own children, who she treats always with compassion, respect and a boundless mama heart, but to all her tiny dancers, who she gives boundlessly as well, she is a true inspiration and giver of light.
Her own family, my family and thousands of other families she has touched, adore her beyond measure.
My daughter has been dancing with Tahnee since she was 18 mths old, This year she is turning 11. For her dance has helped give her so much confidence, she has made some beautiful friends and absolutely loves her teachers. Highly recommend this amazing dance school.
My daughter has been dancing with Tahnee for the past 5 1/2 years and I can not fault ANYTHING. Beautiful studio space, caring and loving teachers and the level of professionalism and effort put into the studio is 100%. The children love the teachers, the classes and it has become her second home. Highly recommend this dance school to anyone.
We had only been to 3 lessons and seeing my little girl have so much fun and be engaged in something she really enjoys is heartwarming. Tahnee is so great with the kids and so unbelievably patient with the under 3's especially.
Best dance studio, dance teacher and dance crew on the Gold Coast! Tahnee is amazing with the kids. She is fun, creative, energetic and caring! would definitely recommend to anyone looking for a great dance school for their little ones.
Tahnee is a very special dance teacher and this is not your average dance school. It's amazingly FUN and inspiring for our young girls. My daughter has gained so much and grown so much from her first year of dance.
Tahnee's is the one place my daughter can be her true self . Whenever she is having a hard week , she can go to Tahnee's to dance or sing and be free. She's made so many friendships and the teachers are always warm and welcoming . They give every student the chance to shine 🙂
Tahnee has an amazing bond with a the kids in her class and I know my son leaves there feeling so important and valued. She has the patience of a saint and it is all about good times.
I'm one of those conservative, sit up the back, try not to get noticed type of Dad's that got dragged along to see his little girl at Tahnee's and, well, I LOVED IT! Not in the turn-up, go every week kind of way. But just to see a well organised, supportive and happy environment for kids to express themselves at a young age. WELL DONE And HIGHLY RECOMMENDED.
Tahnee you are amazing. You connect so well with the children. Your energy just sends out a big hug that lets the children know they are okay. I loved that you have created imaginative 'games' to entice the children while they learn 'proper' ballet. My daughter was so engaged and so happy. Watching her and you with the class I found myself crying so many times with pride for my girl and with happiness that we had found the right teacher and that she was having so much fun. Thank you.
Tahnee is full of such wonderful energy and enthusiasm. The way she combines dance technique, music and imagination is unique and fabulous. I wish I found her earlier. My daughter adores her:)
THE TREEHOUSE FOUNDATION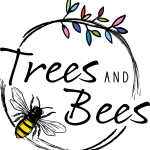 Here at The Treehouse we are passionate about our environment and doing whatever small thing we can to help stop the damage being done to our planet on a daily basis.
So we created our own Foundation and our focus is on Trees and Bees.
TREES: We work with the wonderful 15TREES organisation and we will donate the cost of a tree planting for every episode sold. The more trees we have, the more Treehouses!
BEES: We have our own native bee hives and our very own beekeeper and all funds needed for the upkeep of our little bee community will come from profits made through our Online classes.
Back to top