The best kind of dance class for my child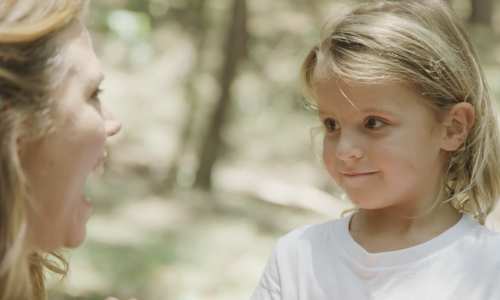 I have been asked, what is it exactly that makes The Treehouse such a magical place?
"If a child is looked at, listened too, cared for, and caressed, just as they are, without judgement, then they will never feel the need to build a wall to hide behind. They will simply feel it is ok to show themselves, as they are, to the world."  Tahnee Svensk.
I have a teacher who cares about me.
I have a teacher who listens to me.
In my teaching career, I have always been interested in what goes on inside the mind of a child, in seeing the world from their perspective. I have always wanted to study child psychology or something similar.
Knowing that I am just a big kid myself, I find a child's world totally fascinating.
After all these years, I have come to realise that when a child walks into my classroom door for the first time, I can very quickly feel their unique personality. I can see so clearly just how they work. It is a gift and one I am so grateful for. I can see if they are tough on themselves. If they are perfectionists. If they are easy going or free little spirits.
If you look really closely, you will see that kids do wear their hearts on their sleeves and I can feel them from the very start and understand them in just the first few minutes. 
This is because I enter their world, and not expect them to come into mine.
They, on the other hand, also sum me up. And kids are clever! They also realise in the first few minutes that I am someone who is completely on their level, someone fun, and someone they can feel completely safe with.
At the start of the class, when we sit in a circle and I mark the class roll, you might think we are just doing admin stuff, but those little discussions we have are pure gold. I am seeing them and listening to them and we are becoming friends in the best way possible.
I once asked one of my child psychiatrist friends, "What should I study to better help my little charges?"
She said to me, "Tahnee, what you do is the best therapy ever! You interact with them in a way that makes them feel they can be themselves. You make them feel that who they are is perfect just as it is.
You encourage them to open up, you make them feel safe, you lead them to open their hearts and let all their feelings out on the dance floor. They are just kids. And you are the same, just a big kid, so they immediately feel a sense of unity and belonging."
Just a dance class?
All those beaming mums looking in through the window see us dancing around with fairy wands and shaking our hips and they love to watch what they think is just a dance class.
But we are doing much more than that. 
What they are seeing is their much loved child expressing themselves in the most real way. They are seeing a release of pent up emotions. They are watching their babies as they begin to feel how good it is to make their bodies move. They are seeing their child discover, and fall in love with, their uniqueness. 
And this happens because they are in an environment where it feels safe to do so. There is no pressure to perform or be something they are not. They feel safe to be themselves.
So we are just a dance school right? 
No we are not! 
Because I don't teach. Simply… I don't. 
I like to think instead that I show the way. The way to becoming a unique, powerful, real and emotional human being.
My little dancing souls are learning to feel safe and comfortable in their very own skins. 
And that for me is everything.